Seasonal Activities &

 Offerings
Only service animals as defined by Title II and Title III of the ADA will be allowed on the farm.
For the safety of both your pet, our free roaming animals, and other customers, we kindly ask that pets are kept at home.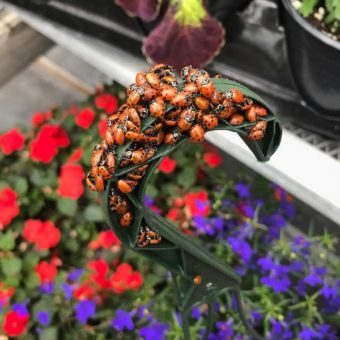 Spring Greenhouses
Mid-April – End of June
Hanging Baskets / Annuals / Perennials
Vegetable / Herb Starter Plants
Fairy Garden Take Home Kits
Local Jam, Syrup, Honey
Grass-fed Beef, Chicken, Pork, and Eggs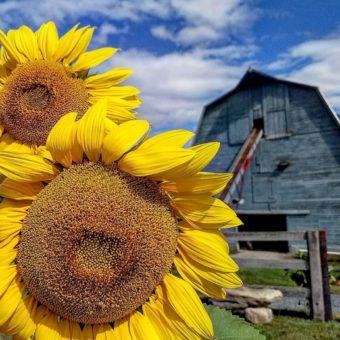 Fall Activities, Sunflowers & Pumpkins
Labor Day Weekend – October 31st
Open Mon-Fri, 12:30-6 & Sat/Sun, 10-6
$10/person; 2 years old and under are free
Pumpkins, Food, and Gem Mining are not included in $10 admission price

Weekend Food Trailer (Additional Charge) – Hotdog/Chips Combo or Taco Bowls made with ground beef, crushed tortilla and Dorito chips, homemade salsa, homemade cilantro lime sauce, sour cream and lettuce (Veg/Vegan Options Available Upon Request)
3 U-pick Pumpkin Patches (Late September – Early November)
2 Sunflower Mazes (Labor Day Weekend – Mid-October)
Hayride (Temporarily Unavailable)
4-acre Corn Maze & 3/4-acre Small Corn Maze
Petting Zoo (Feed Dispensers Available!)
Weekend Gem Mining Kids' Activity (Additional Charge)
Kids' Playground with Mini Slide; Swing Set
Tube Glider Swings & Spider Web Climb
Rubber Duck Races ($1/duck) & Chalk Shed
Trike Track, Bouncy Balls, Large & Small Slides
Cornstalks, Decorative Corn, Straw, Hay, Mums
Primitive Décor Items in Gift Shop
Local Jam, Syrup, Honey, Cider Doughnuts, Kettle Corn, Fudge Brownies
Cold Cider, Hot Coffee, Hot Cider
Grass-fed Beef, Pasture-Raised Chicken and Pork, and Free-Range Eggs
Sunset Sessions for Photographers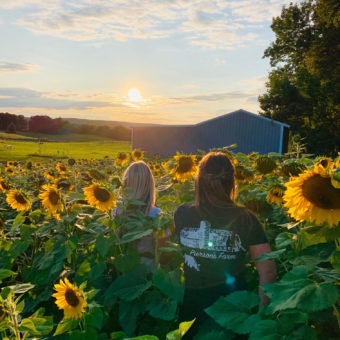 We also offer spaces to rent out for birthday parties, plus beautiful landscapes for engagements and other special announcements. For inquiries, message us on Facebook! 
Christmas Trees
Day after Thanksgiving – December 23rd
Pre-cut Christmas Trees
Christmas Tree Accessories and Decorations
Wreaths, Roping, Kissing Balls, Grave Blankets
Wreath Making Classes, Centerpiece Making Classes
Primitive Décor Items in Gift Shop
Hot Cocoa, Local Jam, Syrup, Honey
Grass-fed Beef, Chicken, Pork, and Eggs